John Cipollina - Electric Guitarslinger

Order faq
"Recoil", John Cipollina in Music and in Memory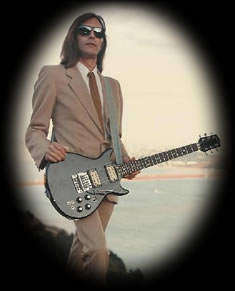 This 3 DVD box set provides an almost six hour journey through the Rock 'n Roll life and music of John Cipollina. The captivating one-hour re-mastered "Electric Guitarslinger" documentary, includes bits of rare concert footage of Quicksilver Messenger Service, Copperhead, Terry & The Pirates, Thunder & Lightning, Dinosaurs, The Grateful Dead, and Zero. "Recoil" features interviews with David Freiberg, Gary Duncan, Greg Elmore, Nick Gravenites, Jack Casady, Paul Kantner, Spencer Dryden, Jerry Garcia, Bill Graham, Barry Melton, Peter Albin, Nicky Hopkins, Greg Douglass, Merl Saunders, Dan Healy, Terry Dolan, Martin Fierro, Rocky Sullivan, Joel Selvin, Charlie Deal, Merrell Fankhauser, James "Hutch" Hutchinson, Michael Blair, Mario Cipollina and more. Also included are interviews with John Cipollina from 1984 and 1989.
The "Recoil" Concert DVD includes 19 songs (most of these songs are previously unreleased) performed by Quicksilver Messenger Service, Copperhead, Link Wray, Thunder & Lightning, Terry & The Pirates and Dinosaurs.
For a table of contents - click here!
Recoil Review - The Bohemian Feb. 23, 2011
Recoil Review - Pacific Sun Feb. 17, 2011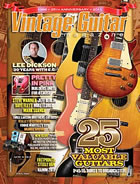 Vintage Guitar Magazine April 2011 Recoil Review
John Cipollina on DVD
Quicksilver's Stylish Animal
By Dan Forte

Pick up the April 2011 Vintage Guitar Magazine to read the review!

Recoil Review By Paul Liberatore / Marin Independent Journal